Flower Processors
with grower expertise
As a family business with grower roots, we process flowers for growers and find deals in the market to supply our customers with. Flowers are our world, we are happy to use that passion and expertise for you!
Heeringa is a warm and progressive family business with an open culture. Started in 1980 as a nursery for tulips, chrysanthemums and outdoor goods, it grew into a commercial nursery. This was later transformed into a wholesale and processing company. Because of our feeling for the market, we know how to find the right deals, whereby we buy (partial) harvests, process them, and sell them to our customers. Our modern production equipment ensures efficient processing of flowers with minimal damage and maximum uniformity at the lowest cost price.
About Heeringa
Progressive and coherent family business
Our wholesale and processing company of seasonal flowers Heeringa was founded in 1980 from a nursery of tulips, chrysanthemums and outdoor plants. This base as a nursery ensures that we know quality and market developments like no other. Heeringa has been processing tulips, peonies, glaminis, dried flowers, various types of seasonal flowers and snowing and glittering fresh flowers during the Christmas and New Year's period for many years.
Our family setting has always remained despite this development and growth. Unity and decisiveness are what we stand for. We like no-nonsense hard work and switch quickly because we are close to the market!
You can confidently leave the mixing of tulips in the bunch, processing monos and seasonal flowers to us! This way, the grower can restrict himself to harvesting and leave the processing and marketing to us. We have the right cold storage and processing rooms, machines, expertise, and sales channels, including preparing them for all auctions in the Netherlands and Germany.
Modern processing equipment
Tulipstar
The bunch is assembled directly on the belt, with a stream of air continuously keeping the leaves stretched. This significantly reduces the chance of damage to the stem and leaves. The Tulipstar delivers the lowest processing cost per tulip.
Uniformity of all bunchess (equal heads, length, and weight)
Stretched leaves (by airflow)
Least leaf and stem damage
Quality Buncher
This bunching machine for seasonal flowers ensures uniform bunches and efficiency. With the heads at the same height, air flow that ensures stretched leaves and a defoliator, we achieve consistent quality in the bunches.
Constant quality bunches (equal heads, length, and defoliate)
Stretched leaves (by airflow)
Stems that are too short are sorted out
Flora Optima
On our Flora Optima machine, the production of monoboxes is fast and efficient.
This results in a uniform final product at a low processing price. Perfect for processing a variety of flower types.
Uniform monoboxes (equal heads and length)
Mechanical cutting and binding
Low cost due to fast processing
Retail ready
With our Retail Ready solutions, we deliver the products so that they can go directly on the shelf. All our products are packaged in your desired packaging and provided with a barcode and price sticker. It doesn't get any easier to sell!
Auction ready
With this service we ensure that your flowers can be offered directly for auction. Uniformity and immediately auction-ready according to the specifications of Royal FloraHolland. Including transport to the various auction locations.
Spot deals
We excel at finding the right deals in the market. On the one hand because we buy, process and sell (partial) harvests to our customers. On the other hand, because we have the right contacts in the grower network in the Netherlands.
'With our many years of experience and expertise as growers, we understand flowers processing like no other!''
 Sustainability
Future-proof entrepreneurship as a family business
Instead of sustainability, we prefer to speak of future-proof business. In order to continue doing what we do best in the future, we are already considering the impact of our working methods on the environment, our employees and society.
Part of our vision is to process products directly from the land, without any other form of brokering or unnecessary extra transport. This avoids extra chain costs and environmentally damaging packaging.
In addition, we learn and look for different ways to deal with people, environment here in a proper way. Together with our partners, we are taking the right steps to improve our joint performance and remain future proof.
Are you in?
Sustainability certificates
Various certificates are proof that we do everything possible to guarantee the quality of our processes and products. For example, we are affiliated with the Floriculture Sustainability Initiative (FSI), an initiative to make the international floriculture chain more sustainable.
Furthermore, through the Fairtrade label, we contribute to supporting global workers on flower farms in terms of labor rights and working conditions. In addition, we are affiliated with Lean & Green for sustainable transport.
*Heeringa trading under Retail Flowers & Plants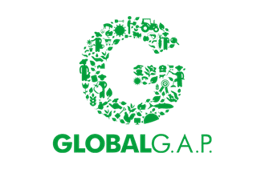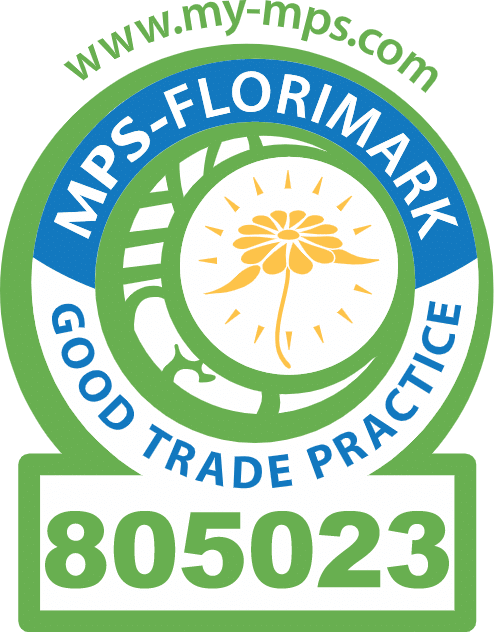 Contact
Curious about the possibilities?
Please contact us at 071-3030900 or j.heeringa@jheeringa.nl
Would you rather be called back? Enter your details below and you will hear from us as soon as possible.
We look forward to hearing from you!